BeamConstruct - extensive but easy to use features
This page shows some of the BeamConstruct key functions but is far away from being a complete feature list. There are several more functions than the ones described here. For details please check out the manual!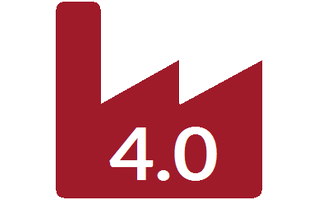 Industry 4.0 Smart Interface (BeamConstruct PRO only)
Easy to use XML interface to get production state and process data from
Support for MQTT IoT notification protocol
Can be used to watch the state of BeamConstruct
Gives one operator the possibility to easily watch several machines or production lines
Allows easy integration into a smart factory and in automated production environments
Can be used for traceability purposes
Free Smartphone-App available to demonstrate the features of the Smart Interface and to watch several machines in order to be notified on state changes
Production line integration and automated operation via Hermes machine interface (supporting The Hermes Standard protocol version 1.x)
Programming Interface / BeamSDK
The BeamSDK is a programming interface which allows it to use the functions of BeamConstruct out of own applications, to develop own extensions to BeamConstruct, to add support for additional devices like scanner or motion controller cards or to implement new, own plug-ins to adapt the software to specific properties of a custom machine. The BeamSDK offers following resources and data for easy software development:
Extensive programming interface for low level applications and high level customisation of BeamConstruct, can be used with or without included GUI
Full access to BeamConstruct's API to access all functionalities out of own applications
Easy to use interface for all BeamConstruct high level functions via shared library
Low level library with geometry and vector processing functions
Complete documentation of all functions, interfaces and parameters
Platform independent programming interfaces for use with Windows™ and Linux™

plus:


Sources of CorrCorrect, BeamServer, BeamControl and FWDownloader application
Complete example implementation of a scanner controller plug-in; includes full data handling and has to be extended by hardware-specific calls only
Full sources of E1701A analogue scanner controller plug-in
Full sources of E1701D XY2-100/XY3-100 scanner controller plug-in
Full sources of Makeblock™ XY plotter plug-in
Example implementations in C/C++ (Windows™, Linux™) and C# (Windows™)
Windows™ setup-script to create customised/OEM setup containing OpenAPC package together with own application (based on NSIS-installer)
The BeamSDK as well as the full manual is available for free and without any additional license costs in our public GIT-repository. To get support with usage and programming of the BeamSDK, please contact us for a commercial support contract. With such a commercial support contract you will get fast help in usage and programming with the BeamSDK (via mail).
die; ?>